The Southern Designer
Link Partners
Request a link Here
---
Back to House Plan Search

We have created this listing of house & home
related websites to assist you in your home planning needs!
Home Builders & Home Building Information
House Plan Publishers & Brokers
Mortgage & Finance Information
Real Estate Brokers/Services
Home Services
Remodeling Information
Home Building and Remodeling Suppliers
Miscellaneous House and Home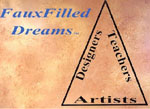 The Business Directory
Provides a business directory of sites in various categories. Promote your site today.
Home Decorating Ideas
Home decorating tips, ideas and catalogs for all your interior and exterior design projects.